Patron Picks
Everyone seems to be talking about Min Jin Lee's Pachinko!  It has been checked out nonstop for the past two months but it is in now if you want to scoop it up.
"Yeongdo, Korea 1911.
In a small fishing village on the banks of the East Sea, a club-footed, cleft-lipped man marries a fifteen-year-old girl. The couple have one child, their beloved daughter Sunja. When Sunja falls pregnant by a married yakuza, the family face ruin. But then Isak, a Christian minister, offers her a chance of salvation: a new life in Japan as his wife.
Following a man she barely knows to a hostile country in which she has no friends, no home, and whose language she cannot speak, Sunja's salvation is just the beginning of her story.
Through eight decades and four generations, Pachinko is an epic tale of family, identity, love, death and survival." ~Goodreads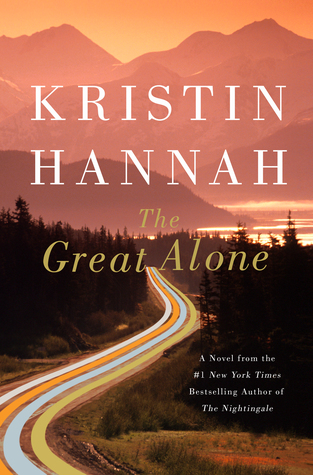 Another book we can't keep on the shelves is The Great Alone by Kristen Hannah.
"In this unforgettable portrait of human frailty and resilience, Kristin Hannah reveals the indomitable character of the modern American pioneer and the spirit of a vanishing Alaska―a place of incomparable beauty and danger. The Great Alone is a daring, beautiful, stay-up-all-night story about love and loss, the fight for survival, and the wildness that lives in both man and nature." ~Goodreads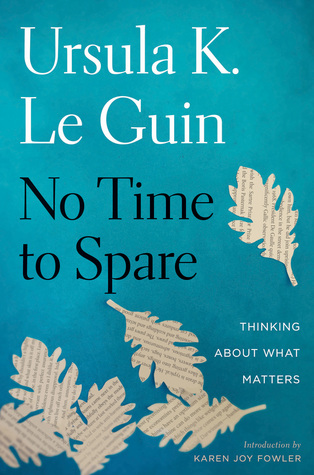 With Ursula K. Le Guin's passing in January of this year, interest in her work has deepened as readers go beyond her more well-known titles.
"Ursula K. Le Guin has taken readers to imaginary worlds for decades. Now she's in the last great frontier of life, old age, and exploring new literary territory: the blog, a forum where her voice—sharp, witty, as compassionate as it is critical—shines. No Time to Spare collects the best of Ursula's blog, presenting perfectly crystallized dispatches on what matters to her now, her concerns with this world, and her wonder at it.  " ~Goodreads
Director's Picks
I just finished Jefferson Navicky's latest book of short stories The Paper Coast after hosting him at the library for a reading last week with local poet Candice Stover. These stories are not your typical "Maine" tales and I was pleasantly surprised by each one. Often speculative, with themes and images that challenge our preconceptions of life in Maine and the places and people we associate with the state, yet still evoking the unique feel of the state, Navicky's writing is lush and poetic while avoiding nostalgia and oftentimes he is quite blunt. The author is an archivist at the Maine Women Writer's Collection at the University of New England and teaches English at Southern Maine Community College. ~Lisa Murray
In Jefferson Navicky's The Paper Coast, we find the vicissitudes of translators and sea captains; flotsam and fonts; swans and wax cylinders and burials at sea. Sometimes ghostly, sometimes arch, sometimes laugh-out-loud scatological, its stories hold the scent of salt, pine, and ether; of coffee, old books, and sardines. To read The Paper Coast is to immerse in the librarial alchemy of Borges crossed with the profane whimsy of Brautigan, infused with Dickensonian flint and slant, the blue and brume of a certain coastal Maine. Navicky's tales are curious, beautiful, transcendent. His sentences are luminous.
Megan Grumbling, author of Booker's Point
How I loved meandering up and down this fog-laden Paper Coast with Jefferson Navicky. His characters—shadow creatures—stilled me with their strange secrets and yearnings, and their fragmented visions and obsessions—time, memory, ghosts, wolves, islands, books from the past—blended into a mysterious and haunted and thrilling whole.
Robin MacArthur, author of Half Wild and Heart Spring Mountain
Summer in Maine is glorious, yet for many of the folks who live here, all to brief and oftentimes much too harried to appreciate fully. Long working hours, weekly visitors and entertaining children often take up so much time that we look up and summer has passed us by. Eckhart Tolle's The Power of Now has been a welcome addition to the books on my nightstand because it teaches me that the present moment is all we ever really have. I have learned to slow down and not only do more, but appreciate and experience more of this short season as it unfolds before me moment by moment, not by rushing around to jam it all in as fast as I can before the snow flies. Moments spent weeding my garden have become moments to appreciate the growth I have fostered, appreciate the little insects who make this plot their home, and breathe in the fresh, warm salt air, even learn to find the beauty in the thick humid mist or the blazing sun that seems to have been our constant companion this year.